We are delighted to host this year's conference: Towards the Post-Pandemic City?
Conference attendance and registration 
This conference is free to attend and will be held online. If you have an expression of interest in attending the conference only (not submitting a paper) please email your Name, Position, Institution and Research Interests to CURACONFERENCE2022@dmu.ac.uk by Friday 10th June 2022. Once the programme is finalised, we will be able to send this through to enable you to access the conference plenary sessions and panels. To review the conference programme click here. Click here to view our complete Book of Abstracts.
Keynote Speakers
Professor Matthew Gandy, Department of Geography, University of Cambridge.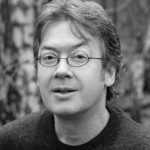 Matthew will be speaking at the CURA Conference about 'The zoonotic city'. Click here for full abstract. Matthew was born in Islington, North London. He is a cultural, urban, and environmental geographer with particular interests in landscape, infrastructure, and more recently bio-diversity. The historical scope of his work extends from the middle decades of the nineteenth century to the recent past. His research ranges from aspects of environmental history, including epidemiology, to contemporary intersections between nature and culture including the visual arts.  
Dr. Kian Goh, Assistant Professor of Urban Planning, UCLA Luskin School of Public Affairs, Los Angeles.
Dr. Kian Goh, Associate Professor of Urban Planning, UCLA Luskin School of Public Affairs, Los Angeles. Kian Goh, PhD, is Associate Professor of Urban Planning at UCLA Luskin School of Public Affairs and Associate Faculty Director of the UCLA Luskin Institute on Inequality and Democracy.
Conference Rationale
Cities, especially disadvantaged and peripheralized urban areas, are simultaneously exposed to the worst and most iniquitous fiscal and public health impacts of COVID-19 and lauded as agents of renaissance, recovery and transformation. Herein lies the apparent multi-faceted contradiction we wish to explore through this conference. On the one hand, international organisations, including the UN and OECD, represent cities as a source of the vitality and creativity required to 'build back better' or deliver 'new social contracts' encompassing economic wellbeing, public health and environmental sustainability. From a different vantage-point, urban and peri-urban struggles for equality have pragmatically organized for solidarity and mutual aid and are seen as possessing emancipatory potential and capable of inaugurating alternative political economies. On the other hand, cities remain intense zones of infectivity and have been severely debilitated by the intense economic, demographic and fiscal shocks arising from the pandemic and decades of neoliberal retrenchment. The emergence of Omicron, moreover, is a reminder that an endlessly mutating virus could challenge the very idea of a "post-pandemic city" for the foreseeable future.
Regardless of how tractable COVID-19 turns out to be short-term, we are faced with the question of how radical urban theory, scholarship and activism confront continuing aftershocks, as they intersect long-existing crises and inequalities of public health, environment, work, welfare and economy across the dimensions of class, race, gender, generation and geography. 
We are also concerned with whether the pandemic has, for better or worse, stimulated shifts in urban policy (engendered from the top-down or bottom-up). Without transformative political economics, argued Adam Tooze in Shutdown, "there is every reason to think that 2020 will be only the first of an increasingly unmanageable series of global disasters". The Russian invasion of Ukraine in February 2022 could very well be the second, and a timely reminder that military or paramilitary conflict remains an everyday reality for many cities. Given such portentous and destructive events, how can the urban be a source of transformation?
In the context of accelerating systemic (urban) pathologies and contradictions, this call invites participants to respond to the provocative question asked by Angelo and Wachsmuth (2020): Why does everyone think cities can save the planet? More specifically, given the inauspicious conditions unleashed by the pandemic/syndemic, and myriad prequel urban crises, how can cities and city-dwellers plausibly be agents of progressive, egalitarian or emancipatory futures 'beyond' or indeed 'living with' COVID-19 and whatever successor crises emerge? Where, if anywhere, does the pandemic open new political-economic vistas for transformative urbanism of more-or-less radical and fundamental kinds? Conversely, how and where do histories of unequal urban development instead accelerate death-dealing crises of health care, ecology and social reproduction, and encourage sceptical resignation or regressive, authoritarian, conspiracy-laden movements, and dynamics?
We hope this framing is suitably provocative, and welcome responses addressing the challenges it poses, from all spheres of the urban field.
Jonathan Davies
Director – Centre for Urban Research on Austerity